2. This. How is this possible? How is this on TV? What is wrong with this girl? Seriously. And, she gets PAID for this shit. I'm embaressed for her simply because we're both female. Ew. Ewwwwww.
3. Me and this girl went on a run together this week when she was in town for a day. LOVE getting to run with her. Also love getting skinny iced vanilla lates with her post-run. Friends + runs + iced latte's = HAPPY MEAGAN.
4. I love Kelly Clarkson and am beyond happy for her to be newly engaged... buuuuut-- what was she thinking with this??
5. I am OBSESSED with cuties lately. They're the perfect snack. SO good and they're just so stinking adorable. While their sticker may SAY they're made for kids... I think they're really made for me. :)
6. Have you tried these Luna bars yet? No? Well, stop reading and run to your nearest store and get one. They're SO good. Yum, yum, yum. And, just so you know I'm not the only one who thinks they're good-- I gave one to this girl when she was traveling to Washington and she loved it too. Boom.
7. We have been having (well, we WERE having, I should say) some of my absolute favorite running weather. Sunny, cool. It's been a bit windy, but overall-- perfection. All I wanna do is be outside and run, run, ruuuun.
8. Go to this website: The Worst Things For Sale. You'll thank me. It's funny. I literally laughed out loud. Seriously-- WHHHHY do people buy these???
9. As much as I love fro yo... who the heck is buying this? A catered fro up party? And-- there have been OVER 1,000 BOUGHT. Who is buying this?!?!? And, more importantly-- can I come to your party???
10. I want these outfits from the Gap. Love the colors and the pants. I want. I want. I want.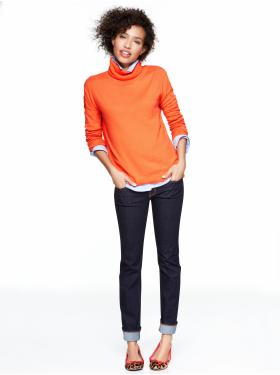 (
sources
)
11. Netflix Instant now has Season 6 of Army Wives. AKA- My winter break plans. Give me a treadmill and my iPad and I am golden.